About Us
Stonefield Software Inc., the maker of the award-winning Stonefield Query, has been developing database reporting solutions since 1991. Stonefield has delivered reporting solutions to more than 225,000 users in over 65 countries globally to date. Our customers span all sectors and industries from public to private, military to non-profits, Fortune 500 to Small and Medium Enterprises (SME). Stonefield Query has been designed and developed with the end-user in mind.
History of Stonefield Software Inc.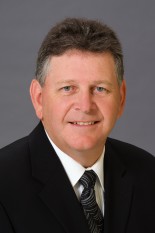 Mickey Kupchyk, C.M.A.
President and Chief Executive Officer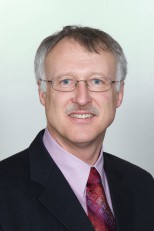 Doug Hennig, B.Sc.
Vice-President and Chief Technology Officer
Stonefield Systems Group Inc. was incorporated in 1991. Calling on his expertise as a Certified Management Accountant (CMA) and integrator of enterprise resource planning (ERP) systems, founder Mickey Kupchyk set up an ERP implementation and consulting division. The other founder, Doug Hennig B.Sc., relied on his expertise as a software developer to set up a custom software development division. By 1998 Kupchyk grew the ERP division to be one of the 10 largest Sage ACCPAC ERP resellers in the world.
Meanwhile in 1996 Hennig collected his first of 15 Microsoft Most Valuable Professional (MVP) awards for his commitment, excellence, and dedication to the software development community. Over the years Hennig has written a number of books and has been a guest speaker at many developer conferences around the world.
Kupchyk and Hennig noticed a disturbing trend in software applications: instead of getting easier, it was in fact getting harder to get information out of business systems. Customers were complaining that it was costing too much and taking too long to get even a simple report. The only reporting software tools available were cumbersome and time-consuming, requiring extensive knowledge of database design, structures, and relationships.
The founders had a vision: rather than build another database reporting tool geared towards IT professionals, they would design a user-friendly package targeted at the 99% of the population who weren't technically inclined. Stonefield Query was the result, and to date has satisifed more than 225,000 users worldwide for its easy-to-use yet powerful reporting capabilities.