Step 3 allows you to specify a filter used by default for this report. You can skip this step if no filter is normally used.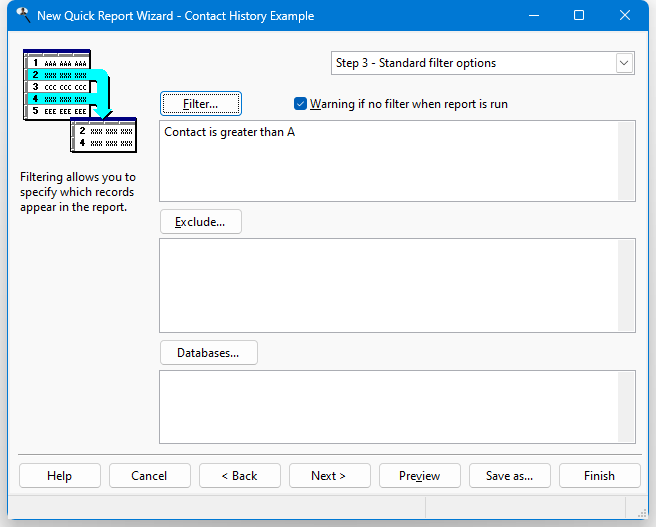 To specify a filter, click the Filter button, and enter the filter conditions using the same procedures described in the Creating a Filter section. You can also specify exclude conditions by clicking the Exclude button and using the procedures described in the Selecting Which Records to Exclude topic.
You can also report on data from more than one database in the same report. See the Selecting Which Records to Include topic for details.
---
© Stonefield Software Inc., 2022 • Updated: 06/07/16
Comment or report problem with topic